They said it couldn't be done! (well actually, they only said it shouldn't be done, but let's not split hairs) - a Sinclair ZX Spectrum emulator, written entirely in Visual Basic!
---
28th January 2003 - Version 1.70 of vbSpec is now available!
In brief, this version can save to TAP files as well as load from them, it has a new "Save Binary..." option, it emulates an Amiga 2-button mouse in a Kempston Joystick port, and has some minor bug fixes and performance optimisation.
Read the change log for more information about what's new in v1.70
There is also a page dedicated to the additional features of the Timex TC2048, including a couple of demos.
Read about the people who have contributed to vbSpec.

Frequently Asked Questions - including: "Why on earth would anyone want to write an emulator in Visual Basic?"

Download the essential binary files - (353KB) - If you already have the required Microsoft VB6 runtime files on your PC (MSVBVM60.DLL, COMDLG32.OCX and MSCOMCTL.OCX) then this download is all you need to run the emulator. Use this download if you are upgrading from an earlier version of vbSpec.

Download the complete binary distribution - (2.86MB) - A complete installer that contains all of the runtime libraries necessary to run the emulator. It has an uninstall option too, but you won't be needing that :)

Download the source - (201KB) - Build it yourself with Visual Basic 6.
Screenshots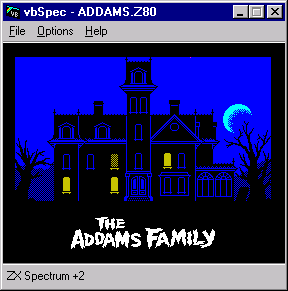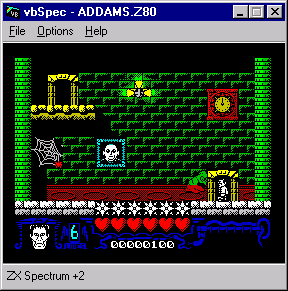 The Addams Family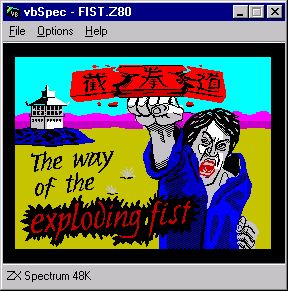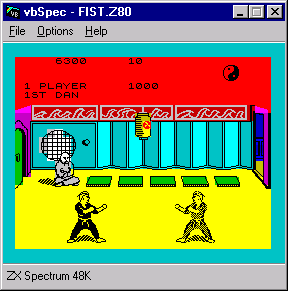 The Way of The Exploding Fist
---